Mary Zafeiropoulou
Primary tabs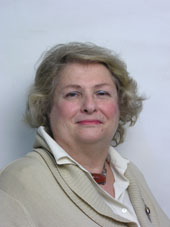 Academic information
Affiliation

National Archaeological Museum

Position

Archaeologist-Museologist

CV

Mary Zafeiropoulou († 2019) was a curator of antiquities in the Bronze Collection of the National Archaeological Museum, where she was dealing especially with the Antikythera Mechanism, discovering some new fragments. She studied history and archaeology at the National Kapodistrian University of Athens and also holded a degree in English Literature from the same university. She had a MA in Museum Studies from Leicester University and her dissertation was on " The role and development of Archaeological Museums in Greece ".
She has worked at the British, Birmingham and Leicestershire Museums and since 1973 in the Greek Archaeological Service conducting many excavations in Thasos, Seres, Athens and Eleusis. She has contributed to the writing of catalogues for exhibitions organized by the Greek Ministry of Culture, and to various publications.